Fidelity Charitable Exposed For Funding Hate Groups, Activists Demand Disclosure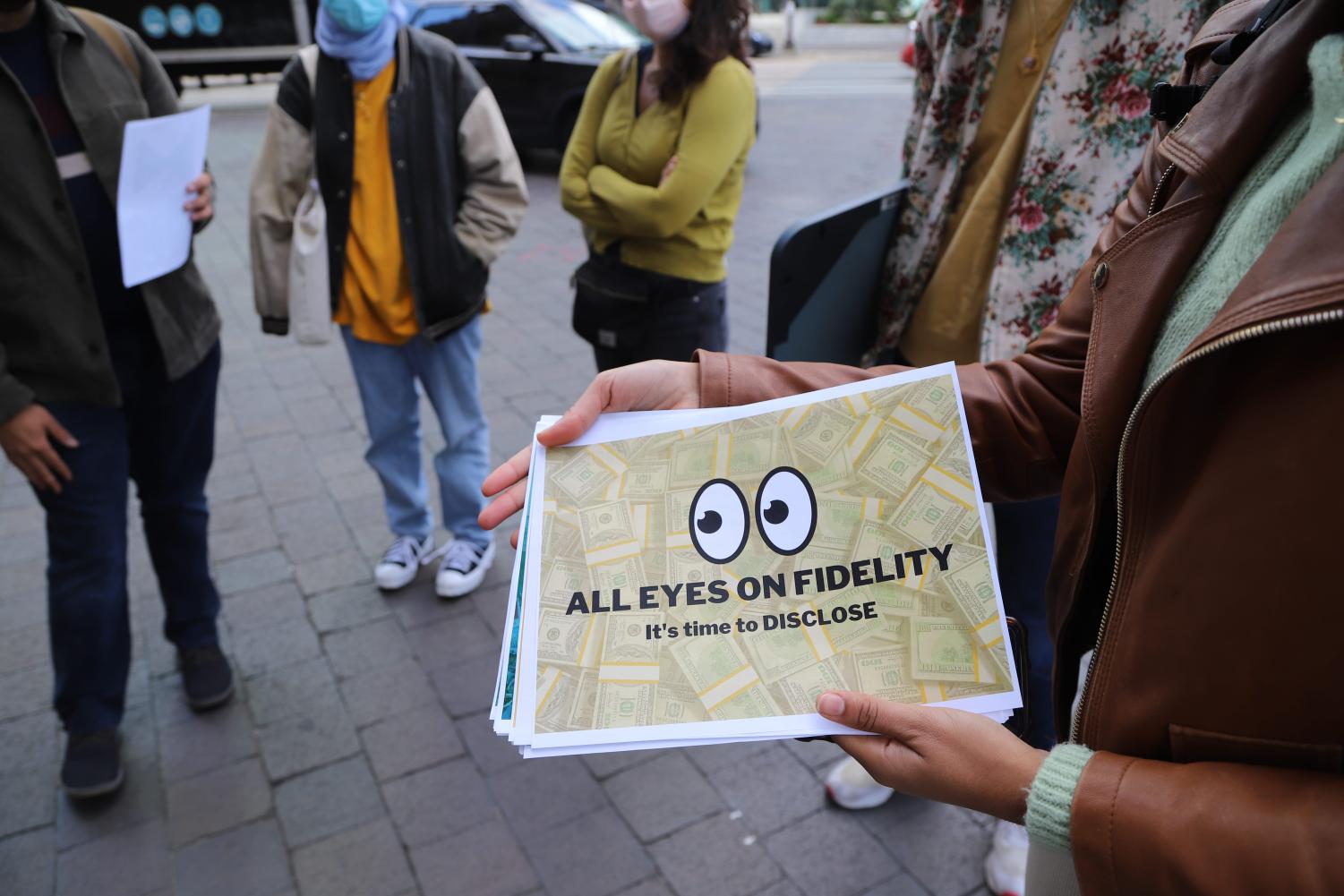 'Cause neutral' – when it comes to funding charities, this is the declared philosophy from the largest philanthropic institution in the United States. Any charity, regardless of its mission, can receive grants with only superficial screening.
In the case of Fidelity Charitable, $ 4.9 million was funneled to 31 hate groups between 2015 and 2017, according to a 2019 study Mud report. The study used the Southern Poverty Law Center (SLPC) classification of hate groups – groups that have "beliefs or practices that attack or slander an entire class of people, usually for their steadfast characteristics".
After the publication of these results, the "Unmasking Fidelity" coalition was formed to "disrupt the idea that a charity can be neutral," said Amira al Subaey, deputy director of the coalition member group Muslim Justice League.
Thursday, the coalition delivered a letter at Fidelity Investments head office in Boston with the support of 29 organizations. The letter cited the consequences of such a fundraising philosophy:
"We write… about our ongoing concern that Fidelity Charitable's Donor Advised Funds (FC DAF) contribute to tax-exempt nonprofits that promote anti-immigrant, anti-Muslim, anti-Muslim rhetoric. black or anti-LGBTQ… This includes Turning Point USA, an organization… linked to the January 6 attacks on the Capitol, Alliance Defending Freedom, an organization which defended the forced sterilization of transgender people and, Center for Security Policy, whose biased research supported the… Muslim Ban.
The first asks Fidelity Charitable to share the last five years of contributions with 10 specific recipients. The coalition is also calling for disclosure of any screening tools that could be used to decide which charities are eligible for a grant.
"Even though they continue to insist that they are neutral to the cause, they can at least disclose and be transparent, stating that these organizations have received funding and that Fidelity Charitable benefits financially. "said Nadav David, organizer of the New England Coalition member group. Resource generation.
For members of the Muslim Justice League, a Boston-based organization that advocates for the safety of Muslim communities, the risk of harm to organizations funded by Fidelity is real. Al Subaey says this campaign offers an opportunity "to anticipate this violence and cut the cord, [to] demand that philanthropic institutions that claim to be charitable… take a real stand.
In 2016, Al Subaey was a target the activities of the David Horowitz Freedom Center, a Fidelity-funded organization characterized as anti-muslim, anti-immigrant and anti-black by the SLPC.
"When I was a student at Tufts University… people affiliated with the David Horowitz Freedom Center put up posters all around our campus naming specific people involved in Students for Justice in Palestine and calling us terrorists," al said. Subaey. "This word carries an extremely heavy weight when it comes to a Muslim person … a black person … a dark person … and can have very great consequences."
In addition to the Muslim Justice League and Resource Generation, the coalition's anchors are Asian American Resource Workshop, United community work, Policy research associates, and the Center for Action on Race and Economy.
When the campaign was relaunched with bigger demands after the January 6 insurgency, Resource Generation was asked to take a more active role. According to David, Resource Generation is a multiracial community of young people with access to wealth and / or class privileges engaged in the equitable distribution of wealth, land and power.
"We see our role in this campaign as leveraging the wealth that members of our organization have access to," said David. "Our members collectively have millions of dollars in assets in Fidelity Charitable and Fidelity Investments, and we have the support of financial advisors who manage billions of dollars in Fidelity Investments. "
One of those account holders is Margaret Hughes, based in Somerville. "I have a unique relationship with Fidelity and I have the power to challenge [them] on their harmful practices, "said Hughes.
Although Fidelity Investments and Fidelity Charitable are legally separate, their association and Fidelity's influence make them a target in the campaign. "To say that I want the company I have accounts to not… support the encroachment of fascism and white supremacist violence… is actually a very low bar," Hughes said.
Resource Generation member Harshita Gupta said the campaign "literally targets toxic philanthropy, the force that Resource Generation was created to counter."
In this case, that means putting pressure on both Fidelity Investments and Fidelity Charitable to develop a more comprehensive guideline for the selection of potential beneficiaries. Institutions like Amazon Smile and Amalgamated already have policies to ensure that the money is not funneled into hate groups.
"Fidelity Charitable is making an active choice to allow money to go to these groups," al Subaey said. "And they might as well make a different choice… They have a clear legal path to do so."
Coalition representatives delivered the letter to the reception at Fidelity Investments headquarters on Thursday and were told no one was available to speak to them.
"It's disappointing… they are still too scared to meet local community organizations that are impacted," said Fatema Ahmad, executive director of the Muslim Justice League.
The letter was not the coalition's first public statement or action against Fidelity, but it did increase the pressure.
"It is becoming increasingly clear that there is no middle ground here," al Subaey said. "There is no such thing as white supremacist neutrality."
Correction: A previous version of this document incorrectly identified Navid David as the Director of Resource Generation.