Fidelity's appointment to Genesis EM Trust highlights industry dynamics for retail investors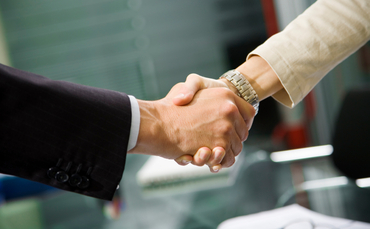 Yesterday (July 1), the board of directors of the £ 1.2 billion Genesis EM trust said the company would switch to Fidelity in September, pending shareholder approval.
Nick Greenwood, director of Miton Global Opportunities, said the move was "typical of industry decisions at the time."
He called the managers in place, Genesis Investment, "low profile", "with limited marketing" and "very institutional".
According to Greenwood, the industry is "moving" from institutional investors and wealth managers to a self-directed retail investor. However, the Genesis Trust had remained firmly in the institutional camp.
Substantial business changes for one in two trusts since the start of the pandemic
The trust's four largest shareholders represent 72% of the overall shareholder base and are all institutional, according to Bloomberg data.
"It's very unusual not to see one of the major platforms like AJ Bell, Hargreaves Lansdown or an interactive investor among the top 20 shareholders," Greenwood said.
Peter Walls, director of Unicorn Mastertrust, said given the current register of shareholders he would not expect a "significant rating improvement" from the change.
Marketing is very clearly a factor in the board's decision to appoint Fidelity.
In yesterday's stock market announcement, the president of the company, Hélène Ploix, cited the Fidelity brand and "an important marketing resource" as one of the reasons for their selection.
City of London Investment Management, the trust's largest shareholder, supports the move and cites that it "will attract a lot of interest from retail investors," firm executive Simon Westlake told Investment Week.
"The revised investment management fee of 0.6% per annum sets a new benchmark for emerging market investment trusts and is great news for GSS shareholders," said Westlake. "In addition, Fidelity agreed to waive the fee for nine months after taking over as manager as a contribution to the costs of reorganizing the portfolio."
Investment trust mandates: when is a break as good as a change?
Fidelity will compete with several other emerging market equity trusts in the industry, including Templeton Emerging Markets and JP Morgan Emerging Markets.
Genevra Banszky von Ambroz, fund manager at Smith & Williamson, has so far said that Genesis is "comparatively less exciting" than these trusts.
"This has been a useful option for those looking for a more measured and diversified approach to investing in emerging markets (as well as some frontier markets), with a strong awareness of ESG considerations," she said.
She expects the switch to Fidelity to be "more successful in capturing market interest."