Let the games begin at the renovated Scottrade | Blues de Saint-Louis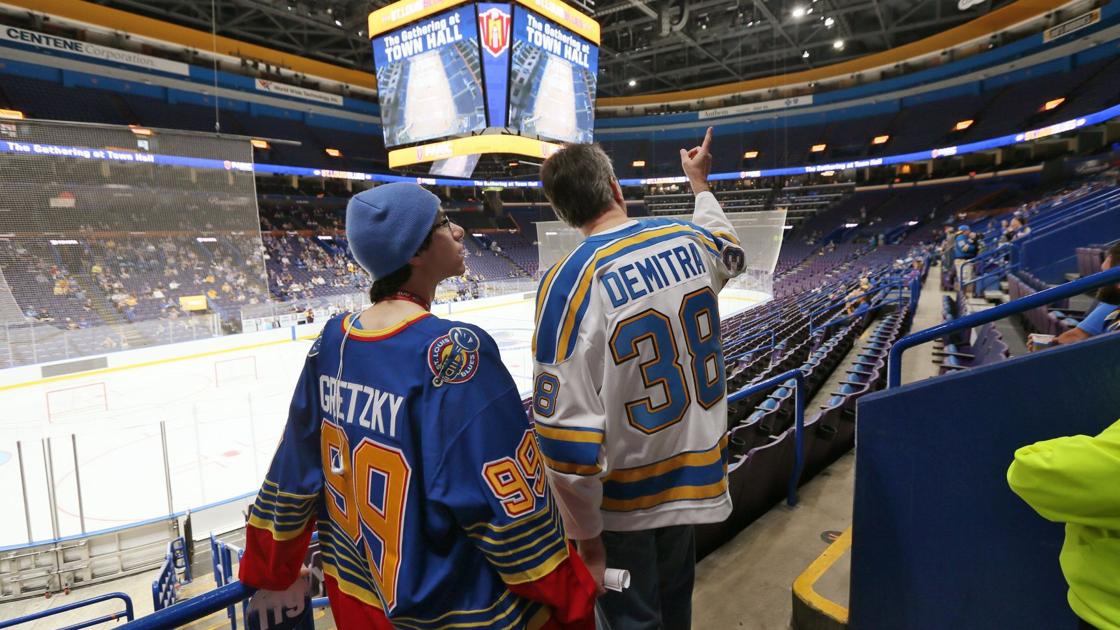 In fact, one of those problems the city has is funding Scottrade's ongoing renovations. But while that dispute continues, the Blues have used a bridge loan to pay for the upgrades.
The first phase of those renovations – worth $ 34 million – will be on display during Wednesday's 7 p.m. showdown against Columbus.
The renovations affected many aspects of the building, including new restrooms, three new concession stands, new LED lighting, a new sound system, and many less obvious infrastructure upgrades.
But the first thing most fans will notice is the new video card. It's big. OK, the Jerry Jones / Dallas Cowboys stadium isn't big. But it's big.
"It's actually the eighth biggest," Zimmerman said, referring to venues that host NHL teams. "We went to see them all. We've looked at some of the bigger ones, but… you don't want it too big.
The previous video panel was the second smallest in the NHL.
"Some people joked that we had a 'minitron'," Zimmerman said. "And we have now moved to a jumbotron."
It weighs 3 tons, which the Blues calculated as the equivalent weight of 1.75 million grilled ravioli. (Minus the marinara sauce.)
"It's huge," said Blues goaltender Carter Hutton. "I might need the blinders when I support Jake (Allen) here. I think the fans will love it. I think it will be a treat for them to come here and see all the improvements.