President of Fidelity Bank to lead BDAN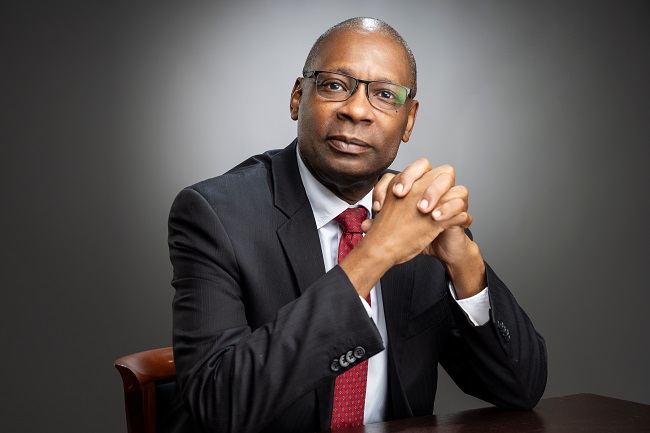 Following the successful completion of Ms. Osaretin Demuren's tenure, Mr. Mustafa Chike-Obi, Chairman of Fidelity Bank Plc, has been appointed Chairman of the Bank Directors Association of Nigeria (BDAN) effective Monday 23 August.
According to a statement released by the association's executive secretary, Ms. Adebukola Orenuga, and made available to journalists in Lagos, his appointment was ratified by the Bank Presidents Forum organized by the association in June 2021.
Commenting on his appointment, Chike-Obi said he would continue to pursue the association's mandate by working with relevant stakeholders to ensure that banks play a more active role in the country's economy.
"As the president of this important association, I intend to represent the interests of the banking sector more vigorously and project the image of the sector as a vital partner to our clients and to the Nigerian economy in its together.
"These are undoubtedly interesting times, given the COVID-19 pandemic and the resulting economic challenges and I look forward to partnering with shareholders as well as customers, regulators and all other stakeholders. to contribute our quota to position the Nigerian economy for sustainable growth and recovery, "said Chike-Obi.
The new president has more than 40 years of experience in the investment banking and financial services industry, working with leading global investment banking and asset management firms.
He was appointed to the Board of Directors of Fidelity Bank Plc in August 2020 and is currently Executive Vice President of Alpha African Advisory, where he provides general management and directly oversees the Capital Raising division.
Prior to joining Alpha African Advisory, he was the first CEO of the Asset Management Corporation of Nigeria (AMCON), a federally-backed institution created to address the problem of non-performing loans from Nigerian banks after the 2008 global financial crisis.
He began his banking career at Chase Merchant Bank where he served as head of the treasury department from 1980 to 1982; was Founding Chairman of Madison Advisors, a New Jersey-based financial services advisory and consultancy firm specializing in hedge funds and private equity investment advice.
He was also Managing Director of Fixed Income at Shoreline Group and held executive positions at Goldman Sachs, Bear Stearns and Guggenheim Partners in the United States, among others.
Chike-Obi was educated at the University of Lagos and Stanford University School of Business, where he obtained a Bachelor of Mathematics (Honors) and Master of Business Administration (MBA) respectively.
The Association of Bank Managers of Nigeria (BDAN) is the only coordinating body for bank managers in Nigeria that has created a platform for members to express their views and make representations to the banking authorities. regulation on matters that affect individual managers and the industry.
YOU MUST NOT MISS THESE NIGERIAN TRIBUNE TITLES
FACT CHECK: MTN Nigeria fails to celebrate 20th anniversary with N 20,000 in cash, 5 GB of data
CLAIM: A viral message from Whatsapp claims that the mobile telecommunications company, MTN, is distributing N20,000 in cash, 5 GB of data and cars to celebrate its 20th anniversary in Nigeria. President of Fidelity Bank to lead BDAN
President of Fidelity Bank to lead BDAN