There are too few ingredients for hyperinflation to return – Charles Schwab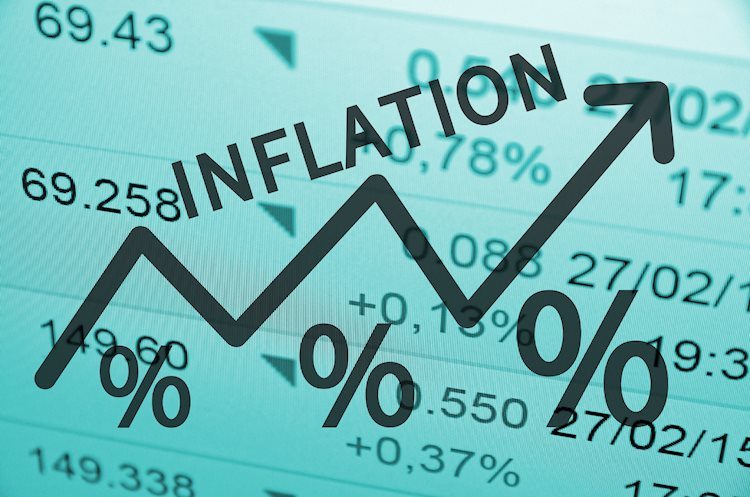 Inflation remains in the spotlight. But often absent from the debate, the backdrop for economic growth at a time of rising inflationary pressures; especially with regard to the performance of the equity market. According to economists Charles Schwab, some inflationary pressures are already easing; with a correlative impact on the performance of the stocks of the industries concerned. Signals from the bond market, wage growth and productivity are critical to the medium-term inflation outlook.
See – Gold Price Prediction: Hidden Inflation Genius to Prevent XAU / USD Hikes – Deutsche Bank
Inflation genius to keep in the bottle
"At least in the short term, the surge in economic growth expected for the second quarter serves to offset the upward pressure on inflation. Moreover, the flowering could already come from the rise in inflation if the research activity is taken into account. "
"As the second half of the year unfolds – and assuming employment trends continue to improve and supply shortages are alleviated – a continued decline in prices may coincide with some easing of inflationary fears. "
"While the CPI increases over the past year have undoubtedly been strong, the two-year changer takes issue with the idea that we are seeing a high and sustained increase in prices. Inflation remains well below the levels observed during the global financial crisis, and far from the stratospheric rise of the 1970s. "
"Much of the massive sales in growth-oriented sectors of the market at the start of the year was due to rising real rates through March. They have since descended and drifted sideways. This gave growth trade a bit more leeway. Importantly, however, while some cyclical and value-oriented areas slowed their ascent, they did not decline significantly; confirming the solidity of the economic outlook and the sustainability of the leadership of the value factors.
"Wage growth remains moderate. High double-digit percentage increases in workers' wages preceded the hyperinflation of fifty years ago. Not only do we not see it this time, but we are also in a different working environment. The number and power of unions has declined, global inflationary pressures on wages have eased, and technological innovations have boosted productivity. "