WAXP Rallyes 174%, Binance Coin, Monero, Enjin Coin, ELF Surge; 5 reasons why the price of Bitcoin has returned to 50k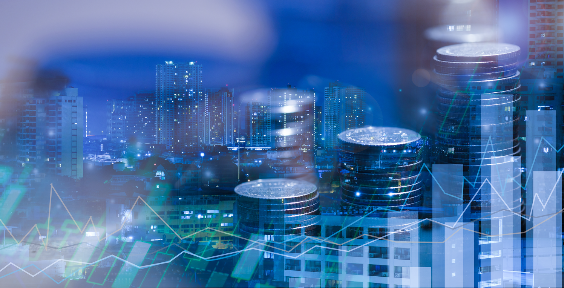 The price of Bitcoin (BTC) hit highs of $ 50,505 for the first time since May on August 23, a sign that the bull market was rapidly approaching its second stage. Bitcoin has taken the lead following PayPal's bullish announcement that UK customers will be able to transact crypto.
Another positive news on the radar is from Iran, which is on the verge of overturning its mining ban. According to a report from Iran's Financial Tribune, Tavanir, the country's power generation organization, Iran will re-allow Bitcoin and crypto Miners to operate in the country from the last week of September. The Iranian government banned Bitcoin (BTC) and crypto mining operations in May. At the time, the decision was reportedly made to prevent miners from overloading the grid during the hot summer months.
Notably, non-fungible token (NFT) focused projects were Altcoin's biggest winners for the day as the volume of NFT token trading increased. This follows the announcement by credit card giant Visa making a significant investment in the NFT space to acquire a popular digitally pixelated CryptoPunk. Visa had purchased CryptoPunk 7610 – a female figure with a mohawk, green clown eyes and lipstick – which was first claimed on June 23, 2017 and initially sold a month later for 0.6 Ether (ETH ) ($ 114 at the time).
WAXP, Binance Coin, Monero, Enjin Coin, ELF Rally
The best performing over 24 hours is WAX (WAXP), a delegated proof of stake (DPoS) blockchain protocol that claims to offer the world's most proven and environmentally friendly blockchain for NFTs, video games, and collectibles. . WAXP fell from a low of $ 0.182 after its listing on Binance was announced to a high of $ 0.499 on August 23, gaining nearly 174%.
Selected tokens, Binance Coin (BNB, + 13.88%), Monero (XMR, + 8.86%), Pancakeswap (CAKE, + 10.44%), Enjin Coin (ENJ, + 18.42%), THORChain (RUNE, + 12.98%), IOST (IOST, + 16.50%), NKN (NKN, + 18.18%), aelf (ELF, + 17.75%) is notably on the rise in recent 24 hours. Enjin Coin's price was supported by its new stock exchange listing. The crypto exchange Bitstamp earlier announced the listing of the Enjin coin alongside Chiliz on August 23.
Multiple sources have revealed that Binance plans to raise investment from government funds at a valuation of $ 200 billion, which is expected to impact the price of BNB. Monero's price is rising amid recent developments, one of which is an upcoming P2P mining pool ready for testing next week. aelf (ELF) went from a low of $ 0.304 to a high of $ 0.446 on August 23, gaining nearly 45%. aelf is expected to launch its official Mainnet token exchange in September 2021.
5 reasons why the price of Bitcoin has returned to 50k
On-chain Santiment talks about the rise of Bitcoin, hinting at an increase in development activity:
"Bitcoin broke a market value of $ 50,000 for the first time since May 14, and this coincides with the biggest increase in development activity … also since May. If #github bids continue to rise here , it will be a promising sign "
Bitcoin development activity ($ BTC), courtesy of: Santiment
Cryptoquant shared a sneak peek from one of its analysts who goes by the name of Twitter, darek_sc on 5 reasons the price of Bitcoin recovered after it crashed to $ 28,000:
1. After China's mining ban, we have seen a slow recovery in hashrate.
2. Weak hands have sold Bitcoin at a loss. The Fear and Greed Index shows that people were in extreme fear and no one wants to buy Bitcoin.
3. Short squeeze in the futures market July 21-26.
4. BTC: All exchanges show massive buying after a short squeeze (21-26.07).
5. BTC miners reduce sales pressure from May 17th.
Short term prediction -> retest the price range between $ 48 and $ 49,000, then go over $ 51,000, then generate new HL and HH -> 57,000.
Image Credit: Santiment, Shutterstock